Data Collection
Augment your insights with the collection of a wide-range of patient-generated health data across the full care pathway.
Who we help
Life Sciences
Understand the performance of your product portfolio in complex real-world settings, and prove superior value.
Healthcare Providers
Effectively manage and prioritize patients, improving service capacity and care delivery.
Healthcare Payers
Understand how healthcare providers in your network are performing and those who are delivering the best outcomes.
Promptly Collect
Promptly Collect offers an intelligent patient-centric platform to capture patient data at scale, by leveraging an omnichannel patient engagement approach. With built-in mechanisms to drive engagement and increase patient participation, supported by an extensive library of Clinical Outcomes Assessments tools, we can start your data collection programs with minimum deployment time.
Key features
Text message, email, voice. Promptly uses the most effective strategy to maximize patient engagement and ensure participation in the program.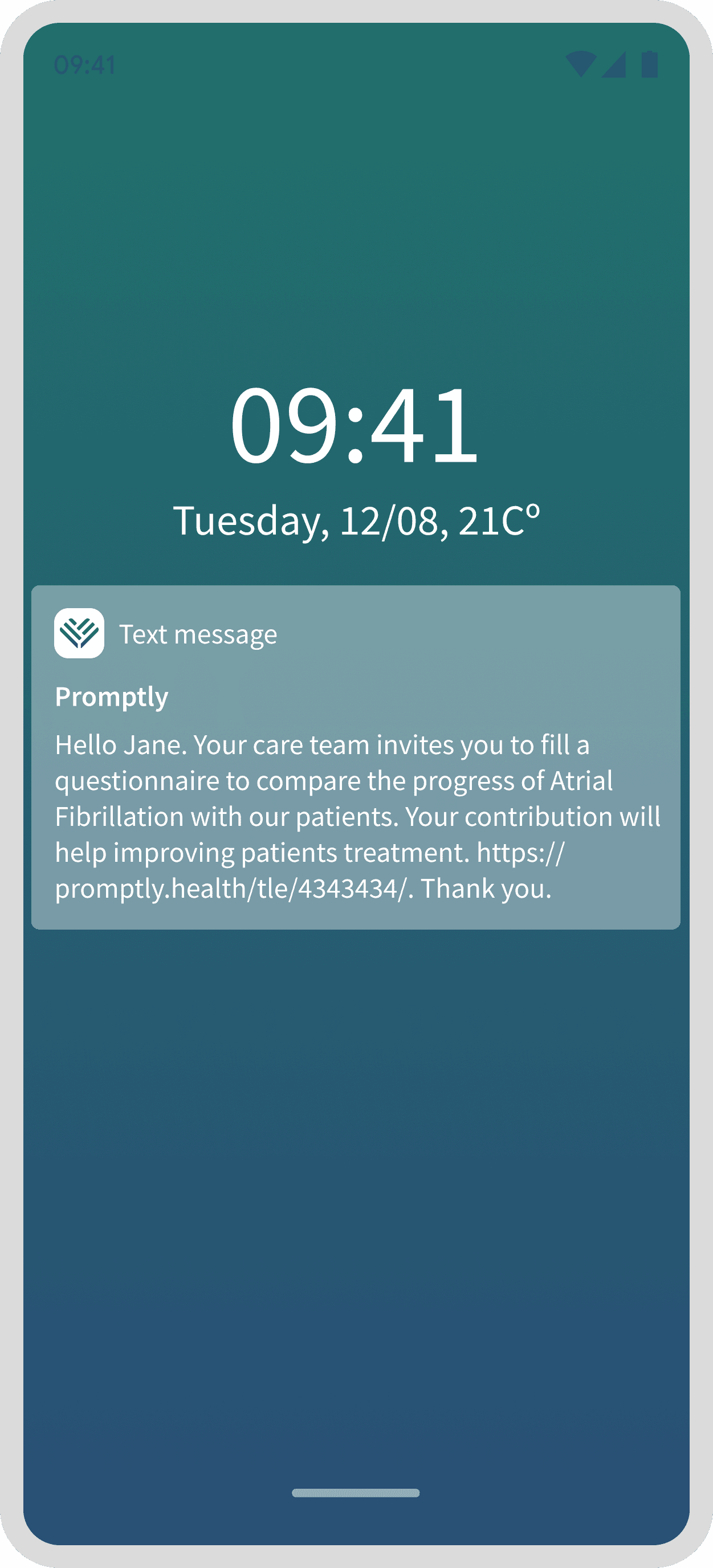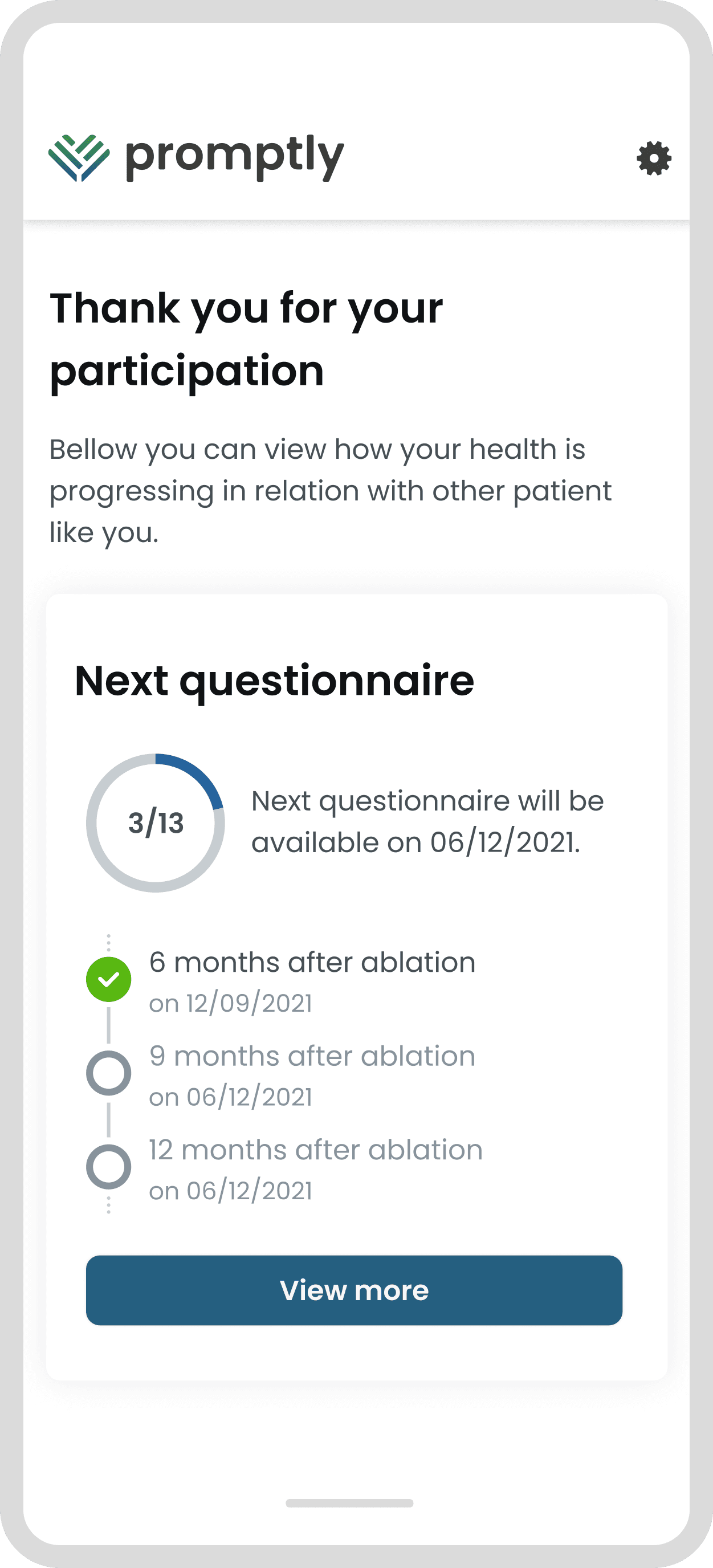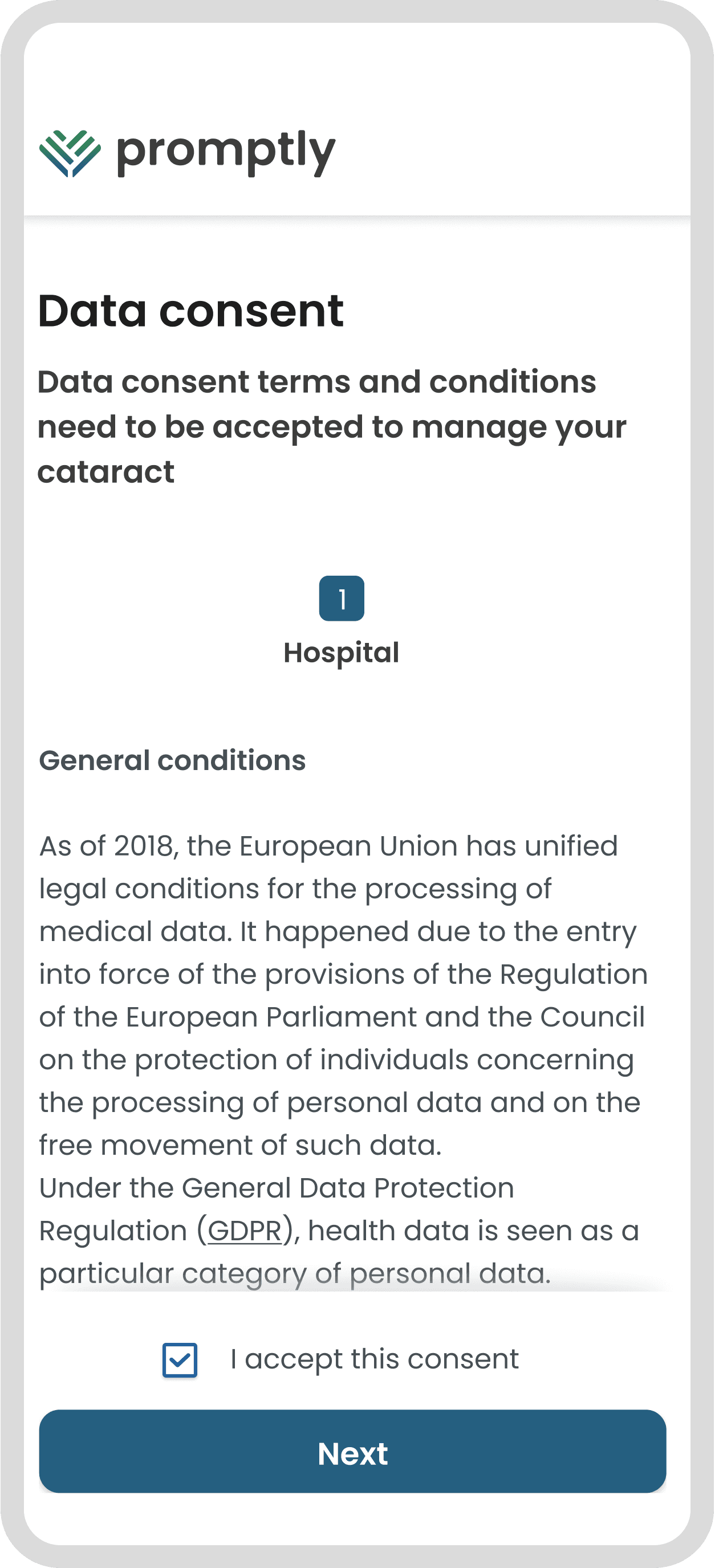 What can you expect
Omnichannel
Data Collection
Leverage an omnichannel strategy to engage patients effectively and scale data collection remote: via sms/ email/ whatsapp/ ivr on-site: clinician portal/tablet, in-house apps: using our sdk
Promptly team guarantees all matters related to a successful implementation, with pre-built standardized clinical pathways for +30 conditions
Integrations' stack leverages flexible configuration options for automated data exchange to strategic hospital systems (minimizing collection burden)
Our suite of products is fully modular and customizable to fit each partner-specific needs - branding, reminders, comms copy, questionnaires content, and follow-up timelines
Let's talk about how we can work together