MEET US AT RIES23 IN VIGO
06/11/2023
Join us as our Head of Product, João Gomes, takes the stage to discuss how cutting-edge technology aims to revolutionize the way different organizations share data within the sovereign realm of the health data space. 
Session: AGORA: Transforming Health and Care Attention, with a special focus on The Role of European Data Spaces. 
8th & 9th November.
Hotel Attica21 4****s Business & Wellness, Vigo.
Learn more about this exciting event and our involvement here: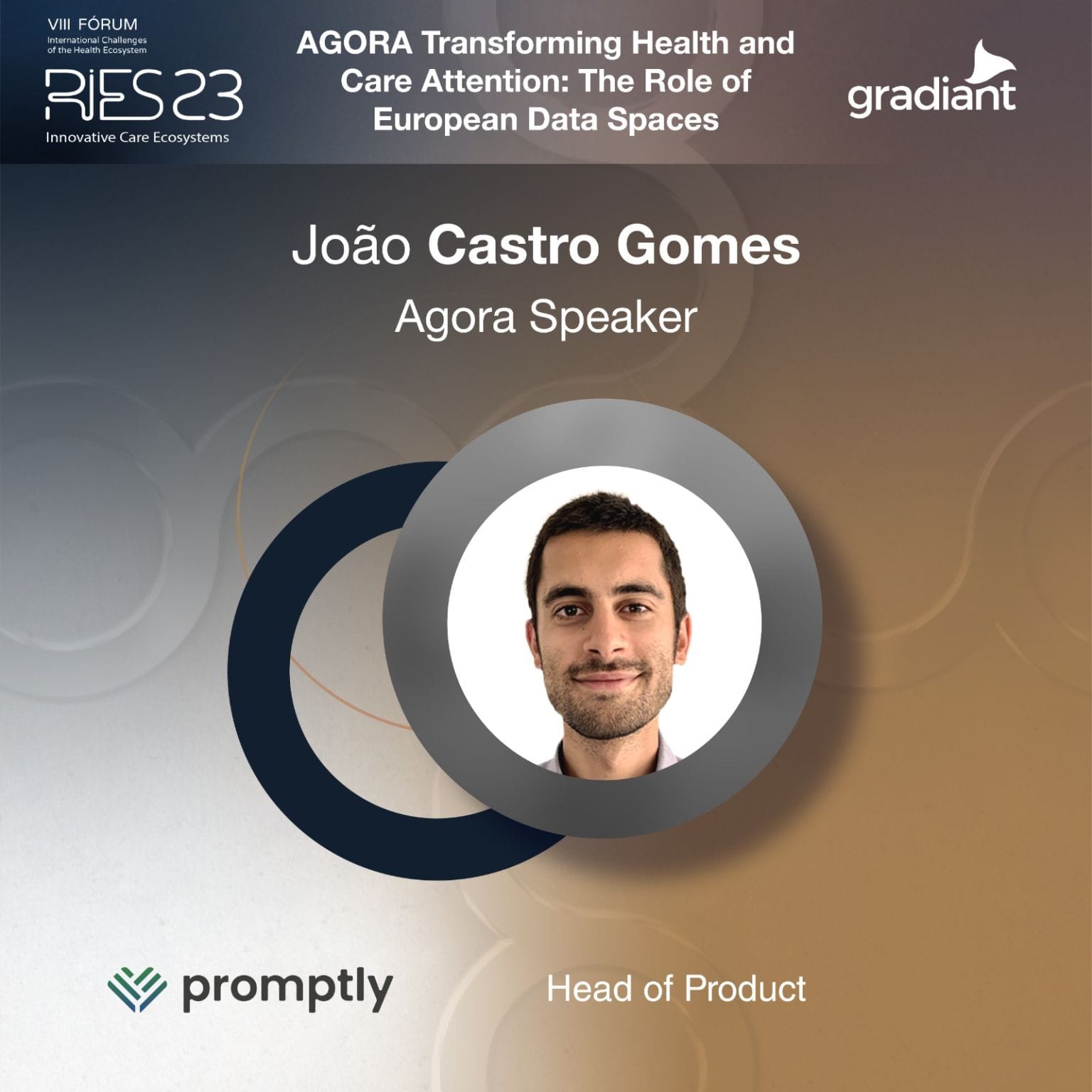 Don't miss out on the opportunity to be part of this innovative conversation at RIES23