Data Analytics
Foster data-driven decisions and have insightful discussions based on actionable data provided by Promptly.
Who we help
Life Sciences
Access ready-to-consume real-world evidence to support your value-based agreements and market access agenda.
Healthcare Providers
Accelerate your journey from data collection to evidence generation with an analytics platform for your care teams and researchers.
Healthcare Payers
Benchmark network performance, understand your population's health and identify opportunities for value-based agreements.
Promptly Analyze
Unleash the power of real world evidence with a one-stop-shop data analytics platform.
Access existing libraries of thoughtfully built dasboards and dedicated insights. Understand how treatments impact patients, compare outcomes with other organizations, and identify treatment patterns across the full cycle of care.
Key features
by exploring pre-created insights and creating your own dashboards.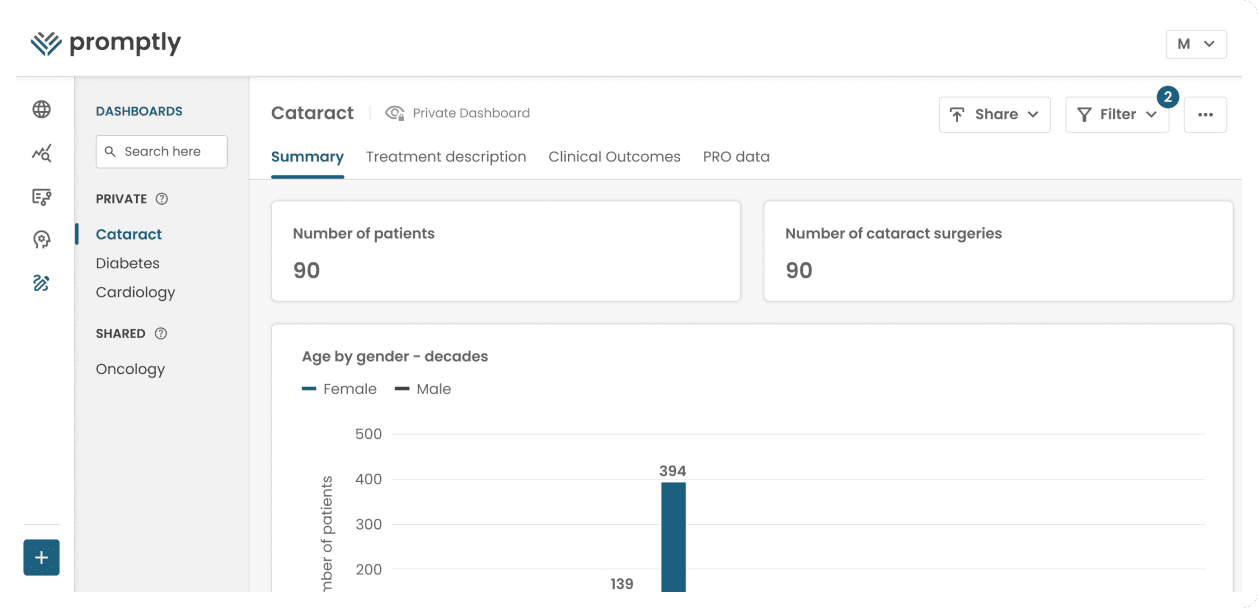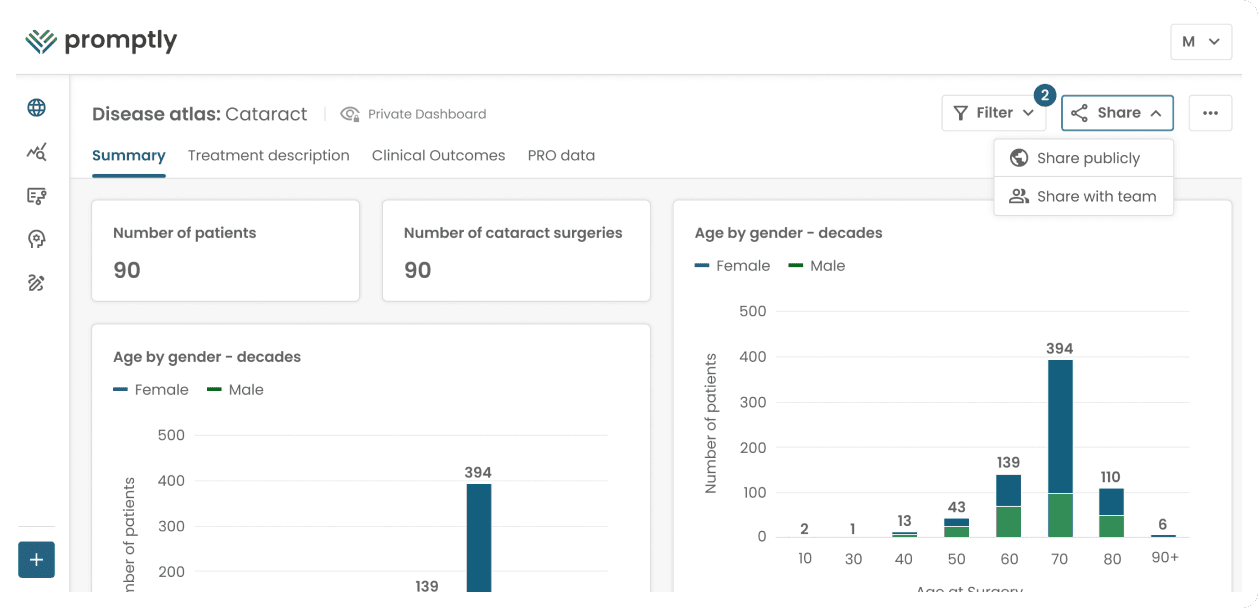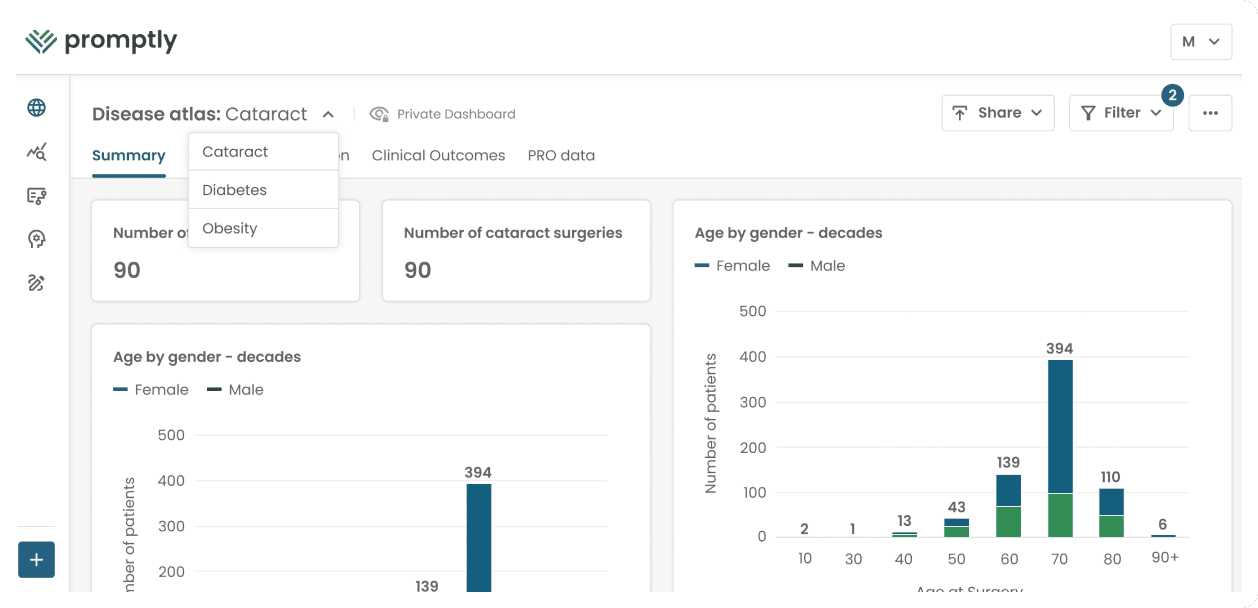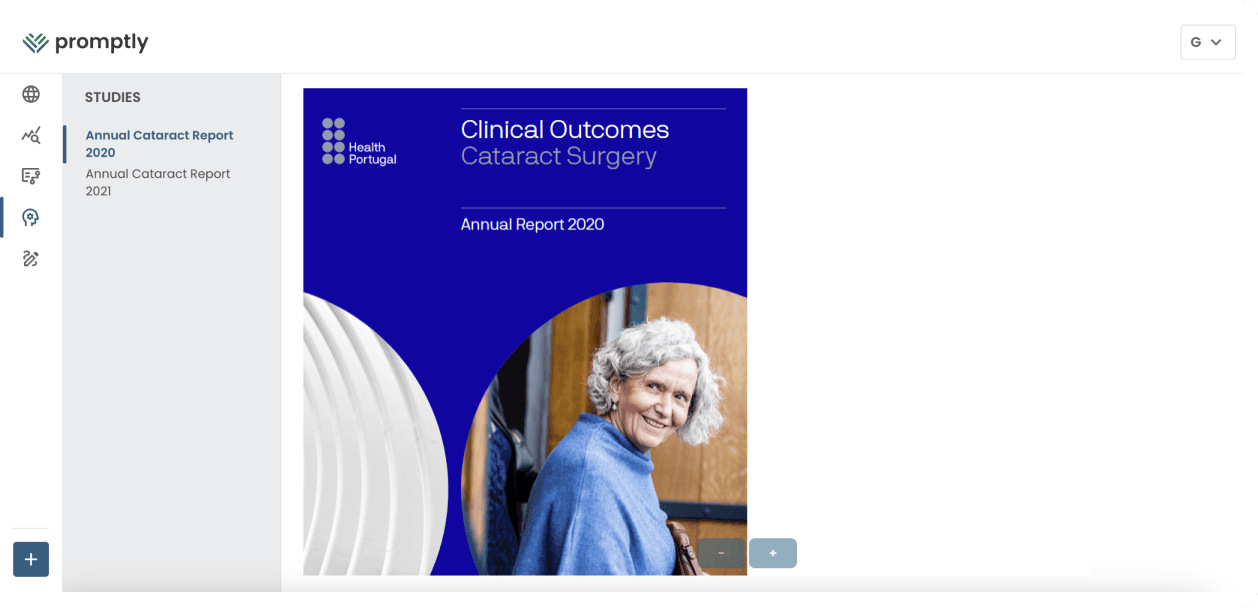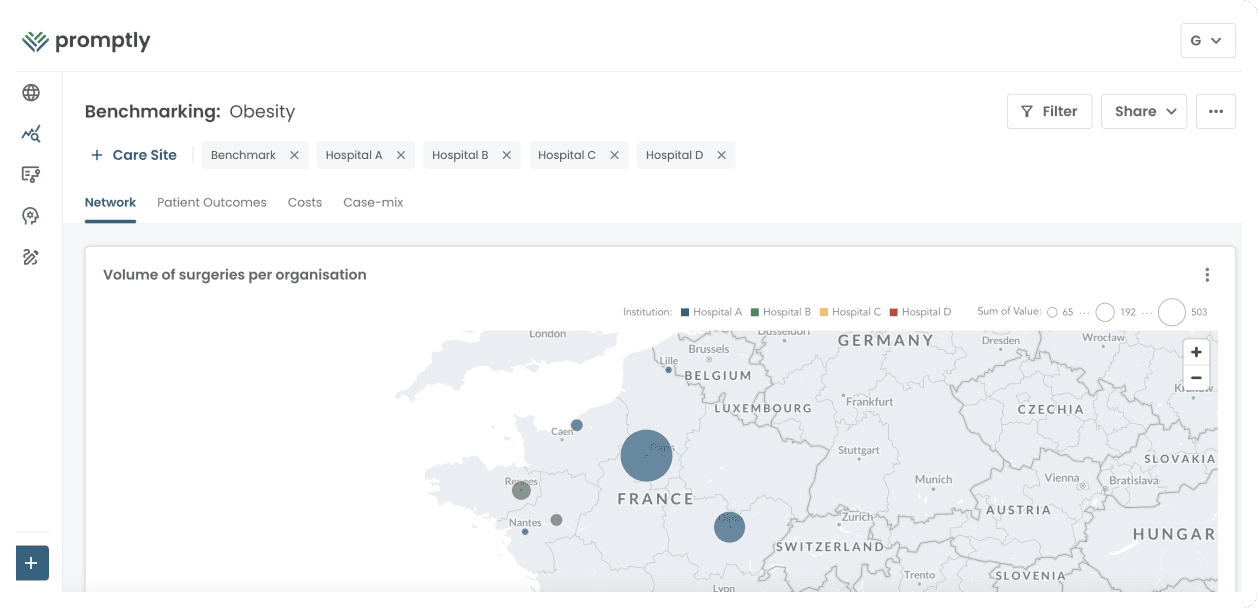 What can you expect
Ready to consume
evidence
Have pre-built visualisations and tailored reports to effectively track your perfomance and your outcomes on real time.
Involve your
organization
Create, share and publish your own dashboard within your organization. Have insightful discussions using our commenting and share functionalities.
Control the evidence you want others to see. From specific use cases, to user-filtering data, you decided which data can be accessed by others.
Let's talk about how we can work together