Data Partner
Unlock new opportunities with connected data
Join our federated evidence network, to maximize the value of your healthcare data and contribute to high-impact research
Data Partner
Become a powerhouse for healthcare data collaborations, leveraging a secure federated infrastructure
Only sharing insights - not data
Opening new opportunities for your organization
Leveraging a harmonized database to accelerate analysis, while keeping sensitive data within your systems.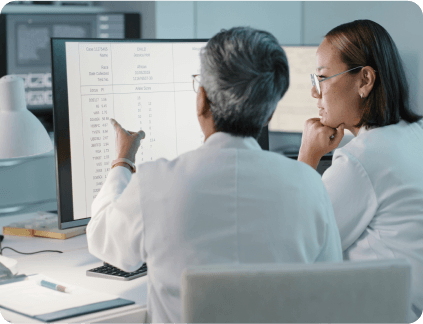 What can you expect
Framework built to simplify your evidence journey
Make your data accessible for global healthcare collaborations, and generate an additional revenue source for your organization.
With a federated learning approach the data stays local (under your full control) - only insights travel between the servers, enhancing privacy and ensuring compliance.
Become part of a thriving international community of healthcare partners and access multicentric collaboration opportunities.
On top of a federated infrastructure, we implement the gold standards of security and privacy procedures - e.g. pseudonymization at the source, advance cryptographic technics and a sensitive data detection engine.
Frequently Asked Questions
What does it mean to become a Data Partner?
Becoming a Data Partner allows you to join a global network of hospitals, research institutions, and data providers and take part of sponsored health data use cases (Clinical Research, AI development, etc).
Do we need to invest to join as a Data Partner?
Partners can join Promptly's RWE Network without any upfront investment. Once onboarded, Data Partners can access to funding by participating in studies and feasibility queries.
Who controls the patient data?
The Data Partner is always the data controller, in compliance with GDPR terms.
Where will this infrastructure live and who controls it?
The infrastructure can be implemented on premises, in the cloud, or through a hybrid model, tailored to meet each organization's specific local requirements.